The Emmys as well as other red carpet events are days when fashion lovers around the world watch their favorite silver screen ladies dress in designer gowns and suits (and bag a few awards). Who wore what, 10 best dressed, 10 worst dressed, trends from the red carpet and so on are things that trend and get pinned and posted repeatedly.
Its a great way for fashion houses to dazzle and for celebrities to look fabulous but most often, they don't get to sound like their true selves because who's listening?
They are endorsing a particular brand and taking names of the designer label is part of the deal. We get it. But what happens in the bargain is a loss of opportunity to really connect, to showcase their work and talk about the experience of it all.
Imagine you are a surgeon who's just performed a really difficult operation and as you walk out of the OT, you meet people who are gushing over your manicured nails which were thankfully covered by the surgical glove, your tresses that were done by the lady down the boulevard and that killer surgical coat which was last seen in Grey's Anatomy.
Kind of a downer isn't it?
There's so much more to a woman than her looks and her dress, but somehow we just cannot get past the fact that she looks so beautiful and move on to the fact that she is truly beautiful.
When we always hover over her looks, we miss out on the substance. She misses out on connecting truly, in this context, with fans who are cheering for her, with potential talent scouts who are trying to gauge who could play this upcoming role, with her friends and family who know how hard she's worked …all because she looks so stunning in that designer gown.
Now we know that there is a significant gap between the pay scales of an actress as compared to an actor in Hollywood. And while these 15 seconds of fame for the famous may not count to showcase their credentials, it definitely does a fair chunk of typecasting an actress as simply being pretty.
I don't know about you but I hate being asked frivolous questions when I'm in the game as knee deep as any of the other sharks. Can we go back to discussing the CAGR and YoY share change because I clearly do not want to talk about the Chanel bag you want to buy your wife, right now.

Thank God for Amy really. This woman is a genius with a big heart. It is my dream to hang out with Amy P and Tina Fey and now I am adding Amy Schumer to the fray. What's with the Amy's!  They are brilliant! They are not afraid to poke holes into a system that is terribly skewed and being comedians, it must so fun to rip it like a band aid.
The #AskHerMore hashtag originated in 2014, started by the Representation project to get reporters to focus on a woman's accomplishment more than her appearance. It has garnered a lot of steam over the years with some reporters aiming to correct this at award shows like the Oscars and the Emmys.
This year Amy Poehler's Smart Girls decided to jump in with #SmartGirlsAsk.  If you do not follow Amy Poehler's Smart Girls do so NOW. Its a party where people discuss things of consequence and the community they've built over the years is so warm and wonderful. I happened to chance upon them when I was scouring the internet for more Leslie Knope and some Knopespiration. I came across Amy's 'Ask Amy' videos aimed at addressing concerns posted by teens. Amy is a celebrity indeed but she is also a person who cares deeply about connecting with people, especially those who are at an impressionable age. A Role Model.
She does these videos when she's not shooting, or has just gotten back from a shoot and answers questions posted by teens who face troubles like not fitting in, not being confident about how they look, about being single for ever, letting go and so on.. 
The one AskAmy video that stayed with me was about talking to yourself as you would to your little sister or a friend. Have you heard that voice in your head that goes on like a tape and leaves you wondering how you let that monster in? You'd never speak to a person you love, the way that this voice sometimes might.  Amy shows how to check in with that voice and turn it into a supporter.
I love Amy and the work she's doing to really boost the self esteem of teens who feel so pressured to look, behave and act a certain way. But I digress.
This year the Smart Girls asked questions on the red carpet and they were so different from the mundane.
Like these.
"What qualities should the girls be looking for in their role models in the media?" And who better to ask it than to "Taystee" of OINTB or @thedanieb in real life.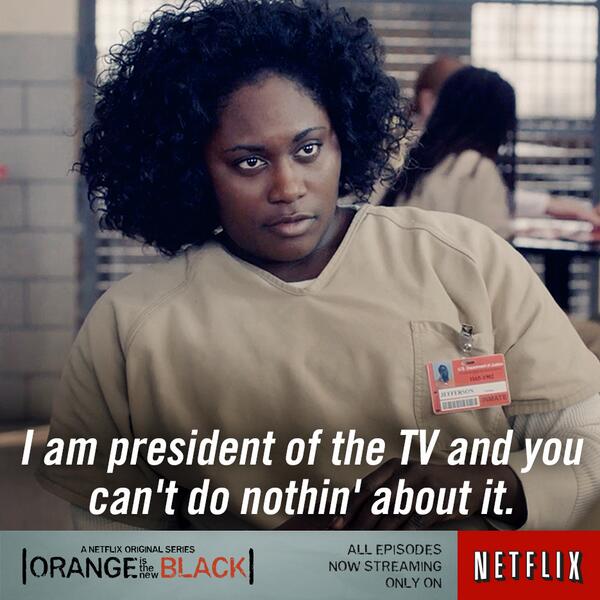 "What should every woman know how to do!" to the Unbreakable @kimmyschmidt

You get the drift and we think this drift is here to stay!
We need role models and funnily, we have so many to look up to if we could just get past their looks. We need better representation of women in movies, in business, in technology, in decisions that influence the world. You might think I am being optimistic here but I definitely know that hashtags like these can translate to real change because the Internet is a powerful influencer.
At DFYnorm, we believe there's so much more to a woman (and a man and any gender you identify with) and we celebrate that by getting to know your story, sharing it with the world and also drawing inspiration from it to create our fashion. If you've checked out our website, you'd know that we stand for something that's more magical and meaningful than just wearing a beautiful piece of clothing. It is the heart that shines through and wearing your heart is something that should be as fundamental as wearing clothes. Don't you agree?
Kudos to Smart Girls and everybody else in the past who are making this a movement.